Wave Structure of Matter
The work of Dr Yuri Ivanov

Dr Yuri Ivanov has studied the formation of interference or moire patterns in waves of a single or similar frequency. He has deduced that an alternative transformation to galilean or lorentzian is
possible, having the same relative proportions as lorentzian transformations but being shrunken by an additional factor.
Please note that these are actually 2-dimensional representations of the real 3-dimensional wave structures in nature.
The difference of the spider-effect from a standard interference pattern is that the symmetry of the lines of minimums and maximums distorts, and the lines themselves encircle into coil structures. It is also interesting, that the spider-effect does not depend on whether the sources are resting or moving in a medium.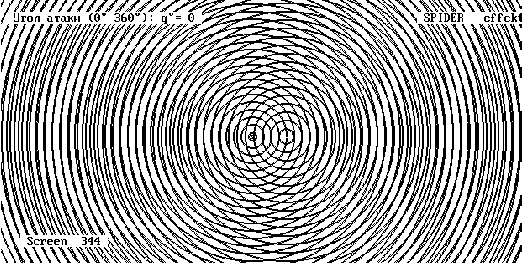 We slightly change the frequency of one of the sources and see what the reaction to the interference field will be – a wonderful phenomena appears. It has been called the SPIDER-effect because of its resemblance with a spider.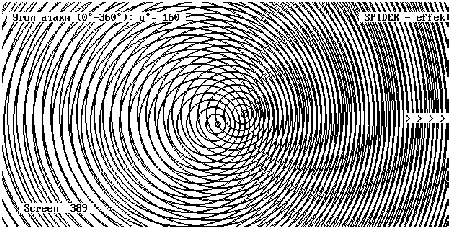 Velocity is 100 000 km/s.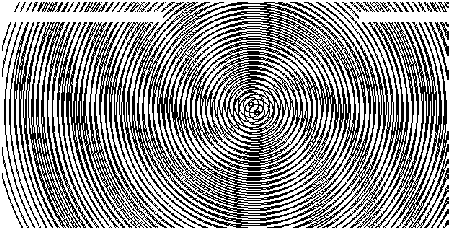 If two coherent sources fly nearby to each other, then interference whirls arise.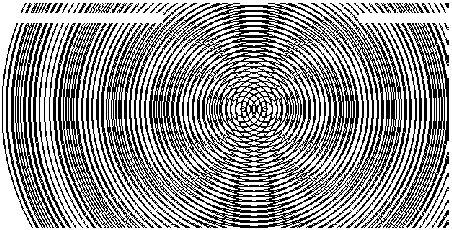 If two sources move with equal velocities away from their common center, then their
interference pattern looks like electrical and magnetic lines of force.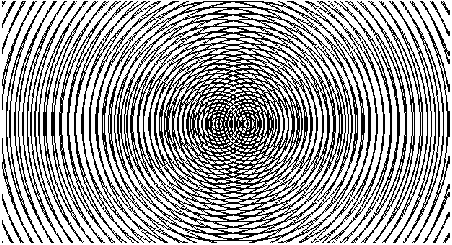 The same is observed, when we have to deal with resting, but gradually increasing frequency sources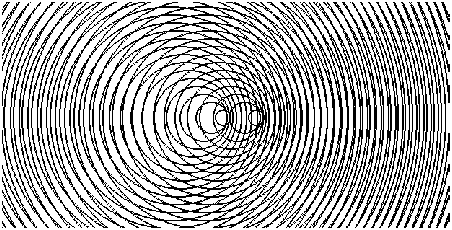 It is extremely curious, that for accelerated motion of coherent oscillators, we encounter the spider-effect again.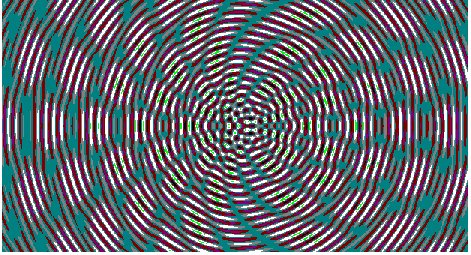 "Spider's Network" – Interference from three sources. Asymmetrical cellular structure deformed by arrhythmia is observed. Such a system will strive for self-motion to the left.
There are many more diagrams and explanations at Rhythmodynamics by Dr Yuri Ivanov
---