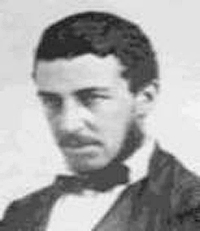 William Stanley Jevons
William Stanley Jevons, an Englishman, was the first person to recognize the phenomenon of Business Cycles. He stipulated a 11 year cycle resembling the Sunspot activity.
He was the President for the British Association for the Advancement of Science in 1870, a professor of logic and philosophy, and wrote extensively on economic theory.
Biography of W S Jevons
More Jevons links
---